OB AMATEUR- OR PROFESSIONAL
.
Virtual Reality - The Revolution in Football Training
SAIVA offers you a unique training tool to improve your players. Experience football in a new dimension with virtual reality
.
Tactics from every perspective!
Take complex training forms and tactical concepts to the next level. In 3D, experience situations from any perspective you want.
.
Tactical training at all times!
Coaches and players can virtually review and collaborate directly on tactical scenarios as often as they want from anywhere.

Countless training exercises
New ideas every month to develop players' tactical skills in different situations.
Comprehensive exercise library
.
All exercises are sorted into clear categories and can be accessed at any time.

Use expertise
Use the knowledge of coaches. All drills and game situations have been developed by expert and certified coaches
.
Getting better bit by bit
Passing, rondos, game intelligence - our exercises will help your players improve their game understanding and intelligence step by step!
NEW EXERCISES EVERY MONTH
.
The SAIVA training library
With SAIVA, any action, at any time, from any perspective, can be replayed anywhere, instantly. Countless drills for rondos, passing and game intelligence are available!
The SAiva Subscription
.
What do I get with a SAIVA subscription?
Get access to SAIVA's growing monthly workout library. New exercises and workouts every month
.
Access to over 100 exercises in the training library
.
New 15 exercises added every month
One of the most advanced systems to improve your players' game intelligence, pre-orientation and decision making!
Subscribe to SAIVA now
.
3 simple steps
.
How SAIVA works
.
Using SAIVA is easy, just put on your VR headset, connect to SAIVA and choose an exercise from our training library. Your training can begin!
100+
Exercises to choose from every perspective
15+
Exercises new every month!
1
Experienced team of trainers and VR experts!

VITUAL REALITY
.
VR a new dimension for football
VR has been successfully used in other sports leagues such as the NBA or NFL for years. This chapter is now being opened more and more in football as well.
Using VR, it is possible to re-enact game scenes, tactics or practices as often as desired and players get a better feeling for when and where they should perform which action, the game intelligence and decision-making quality is thus significantly increased.
.

I love the concept! SAIVA is very interesting in terms of motor skills and cognitive training... so many things you can learn with SAIVA.Ricardo de la Vega

Professor University Autonoma de Madrid, sports psychologist Deportivo la Coruna and national team Cameroon.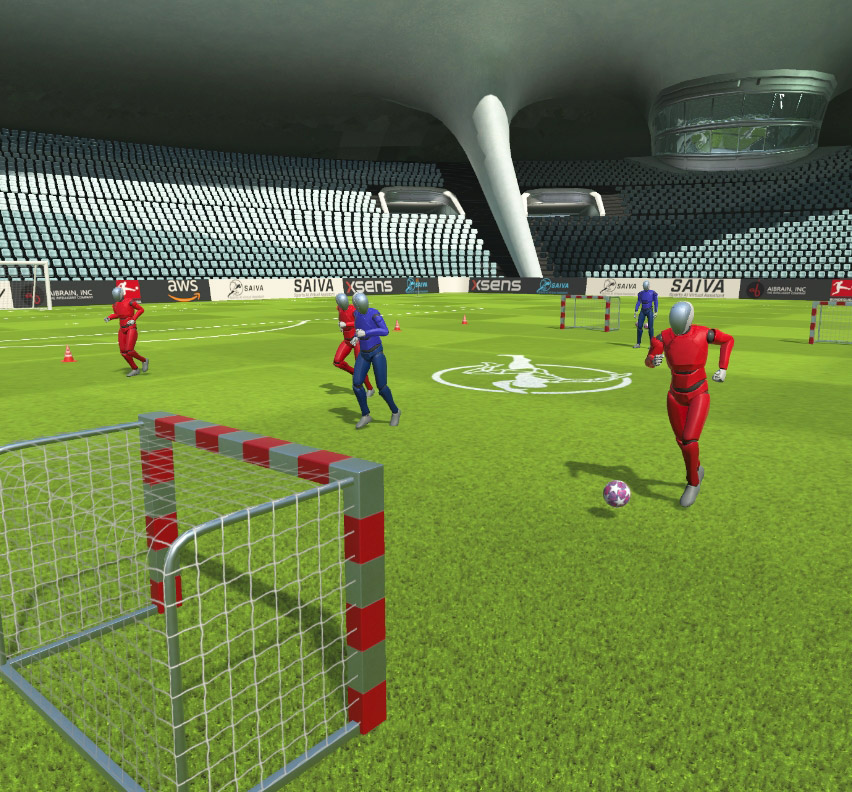 Read the game
VR training scenarios improve players' perceptual skills by developing awareness of teammates, opponents and space.

Quality of insights
VR training takes place in the context of the pitch, giving players ample time to evaluate options and gather information from their surroundings.
Safe repetition
.
VR allows players to safely explore scenarios multiple times without risking injury
.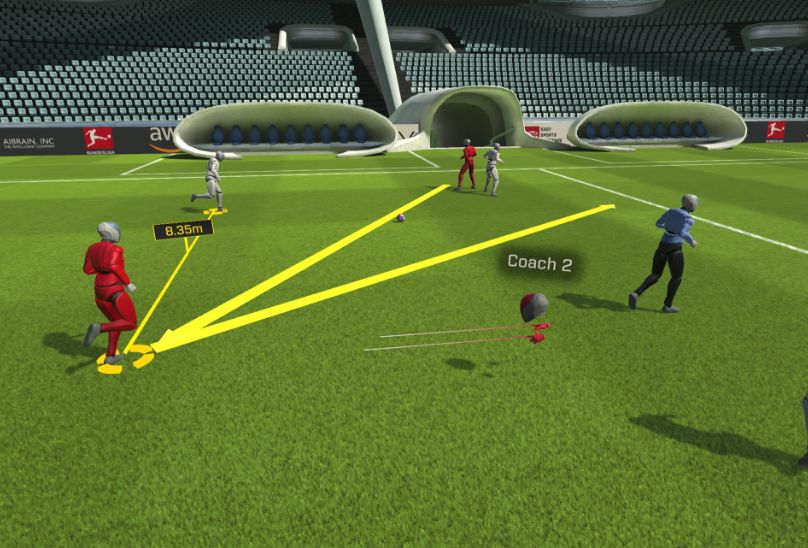 SAIVA F.A.Q
Frequently asked questions
For many, the topic of VR and SAIVA is completely new territory, we provide answers to the questions we are most frequently asked. We're happy to help saiva@ifj96.de.
.
Yes. Your SAIVA subscription includes new exercises every month on a variety of training focuses.
If you have any questions about this exciting topic, just get in touch with us at saiva@ifj96.de!
Yes, to use SAIVA you will need a Meta Quest 2 VR headset.