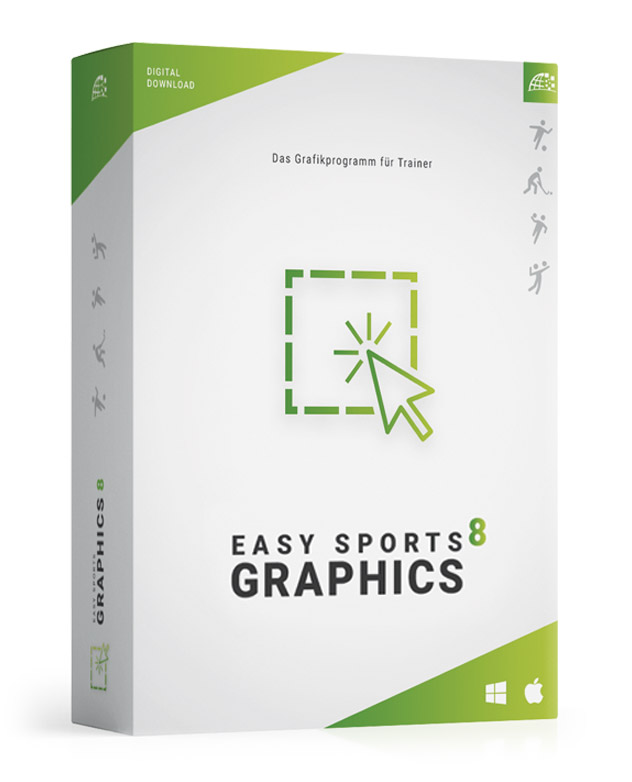 easy Sports-Graphics
Create professional soccer graphics for your training sessions, presentations, books or websites. Used by over 20,000 coaches worldwide! Strongly recommended!
Product information

Easily create professional sports graphics with easy Sports-Graphics. Use the graphics in your training sessions, soccer books, websites, screen presentations, magazines.
easy Sports-Graphics is used by Bundesliga clubs, DFB/US Soocer/NSCAA and other Federations, including European soccer academies and coaches from grassroots to professional clubs.
The outstanding points of easy Sports-Graphics:
very easy to use - get your results fast
you save your work and change it if you want
export for web, PowerPoint and print
really professional graphics
you install on your computer, your data is on your computer, not on a server somwhere out in the world
free Support Center
known soccer experts have been the major part when conceptioning the software

The most important graphics and features in easy Sports-Graphics 8
more than 5000 outstanding players
different categories of players, e.g. in soccer: standing, running, dribbling, passing players, special shootings, coordination training
coaches, linesmen and arbiters
more than 100 goalkeepers in soccer
soccer and handball: men, women, boys and girls
jerseys in 10 colours
actions in 5 colours
coloring shirts and shorts separately
you may decline players and tools
numerous fields: 2D, perspective, indoor; e.g. 82 fields in soccer
plenty of tools: balls, hurdles, rods, goals, coordination ladder, indoor tools like mats ...
scalable screen, multiple selection, Copy & Paste etc.
intuitive usage
crop the picture
choose export picture size manually
multiline text
tactic tools with automated labeling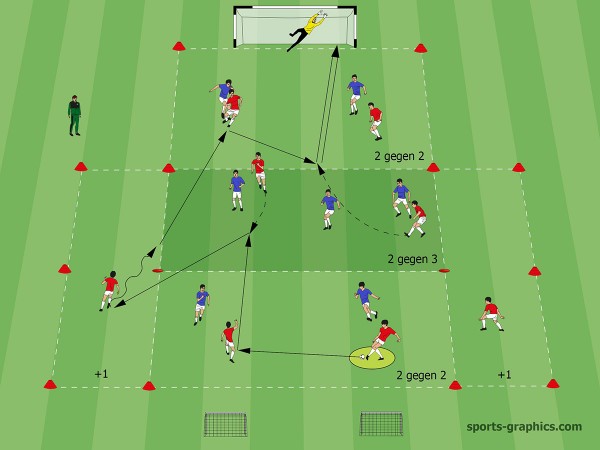 What is inclued with your purchase:
your personal download link
your personal code
free and friendly help in the support center
PDF manual (also in the support center)