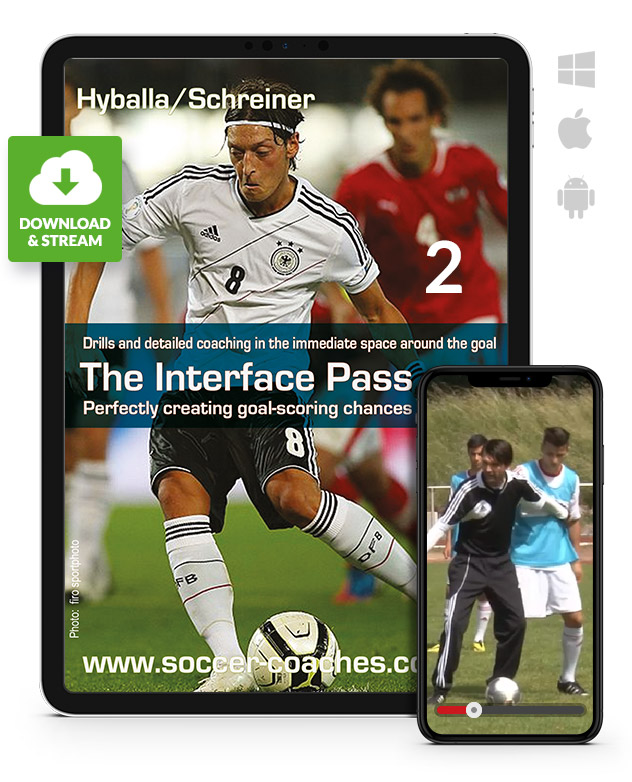 The Interface Pass - Part 2 (Download)
Product information
Presenter: Peter Hyballa
Director: Peter Schreiner
Lenght: 72 Min.
The Interface Pass - Part 2
Drills and detailed coaching in the immediate space around the goal
Main topics:
3-Zone-Play (space-, time- and pressure of opponent)
Positional games with finishes
competitive exercises close to the goal
As it was already in the eVideo: "Tiqui Taca - One Touch", the focus is on DETAIL COACHING in addition to the presentation of interesting competitive exercises and training forms. Peter Hyballa shows in detail how the players really learn tactically clever behaviour in every training session if the trainer coaches a training form correctly.
Coordinated and planned releasing
Open spaces
Create passing options
Combine very quickly
Play precise passes into the interface
Get into the back of the defense
Score goals
Altersklasse:

U15 - U19

, U20 - Pro

Sprache:

English