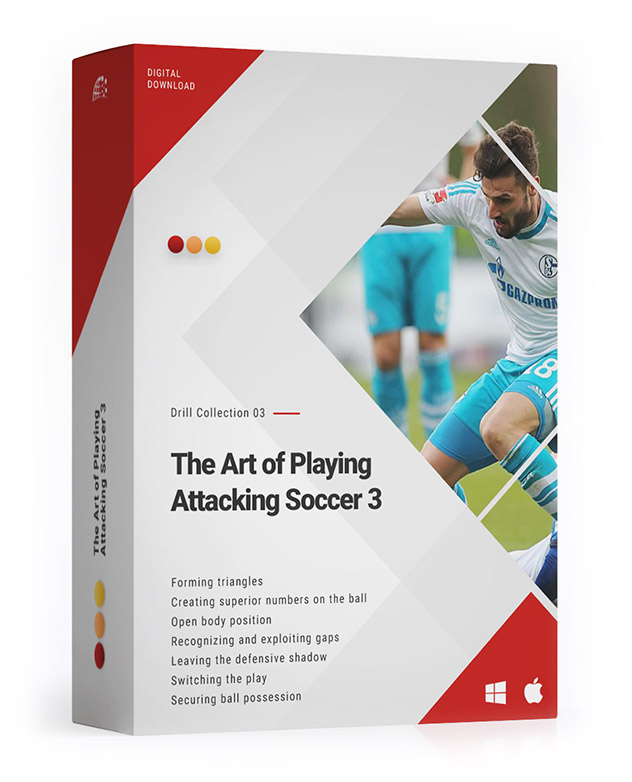 The Art of Playing Attacking Soccer - Part 3 (Drill Collection)
Auch als anderes Medium verfügbar
Product information
A positional attack is always started when a fast counterattack is not possible. It is characterized by a secure opening of the game and can be performed as a wing or frontal attack through the center.The attacking team plays the ball with targeted and safe pass sequences from the third of defense over the midfield into the attacking zone to prepare for goalscoring opportunities.
Top teams are characterized by an almost perfect ball security in all game situations. Small and large positional games are very well suited for learning the process of securing possession of the ball.
Definition "Positional Games"
Positional games are small games in equal, lower, or higher numbers without goal with different - mostly tactical - tasks.
Possible Tasks
Keeping the ball in ball possession
Reach a certain numbers of touches on the ball
Switching field after a specified number of passes
Touch-limit: One-touch, two touches, three touches, free play
After the pass an additional task (sprint around cone)