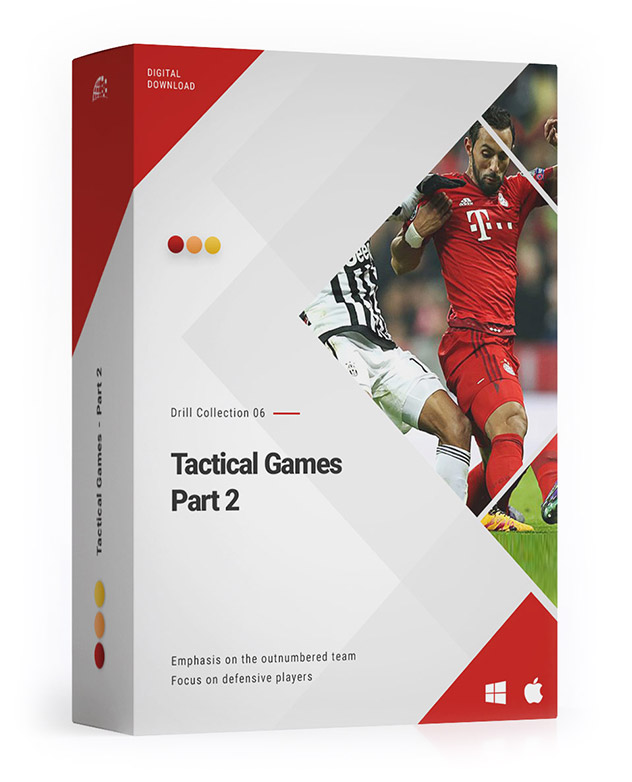 Tactical Games - Part 2 (Drill Collection)
Auch als anderes Medium verfügbar
Product information
The second part of the "Tactical Games" is about position games with neutral players from 1 against 1 to 4 against 4, vary the number of "Jokers" and their position inside and outside the field. Help the players getting as many chances to score and then use them perfectly. With the tactical games of this book the following focal points can be coached:
Emphasis on the outnumbered team:
Competitive shooting training
Fast shifting from defence to attack
Intelligent running into space
Staying in ball possesion and securing the ball
Shifting side of play
Creating and using of space
Fast combination play
Focus on defensive players:
Fast and smart counter attack
Fast switching from defence to attacking
Skilful duel behaviour against outnumbered groups
Provoke mistakes of the attackers
Anticipate and intercept the balls
The 50 tactical games in this book will give you many ideas for a varied tactical training.