SCANNING - How to Train it and Develop Game Awareness (Book)
See More, Think Quicker, Play better
Auch als anderes Medium verfügbar
Product information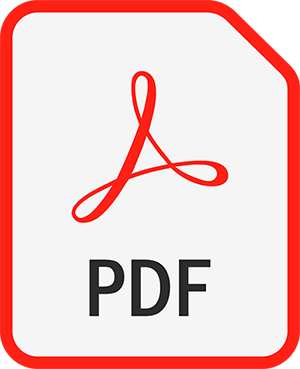 PDF Preview of "SCANNING - How to Train it and Develop Game Awareness"
Author: Kevin McGreskin
Pages: 216
Tactical Examples: 16
Practices: 53

SCANNING - How to Train it and Develop Game Awareness
See More, Think Quicker, Play better
The Soccer eyeQ methodology is a proven and successful coaching method to increase scanning, improve game awareness, train your players to think quicker and make better decisions.
This groundbreaking book is written by Kevin McGreskin (UEFA A Licence and UEFA Coaching Instructor), who noticed the problem that too many players focus intently on the ball, control it, and only then look up to see the options.
The Average Player's Limited Decision Making Process:
These players fail to be consistently effective for a number of reasons, including:
Failure to see opportunities
Tempo of their play is too slow
Allow the opposition to react and defend effectively
Poor support in both attack and defence
The Proven Soccer eyeQ Training Methodology Process:
The Soccer eyeQ practices force players to scan more frequently and read the game situation by adding visual cues, which the players must spot and call out before receiving.
With the "picture" created, your players will:
Be quicker and sharper
Improve game awareness
Make quicker and better decisions in all situations
In this book you will learn how to:
Train scanning and game awareness through innovative training practices
Train your players (and team) to take in information quicker
Train your players to create a picture of what's around them
Create an essential habit
Greatly enhance your players' decision making skills
The Soccer eyeQ methods can:
Easily be added into your training sessions to increase scanning
Make your players faster and more effective in training and matches
See More - Think Quicker - Play Better!
The book includes these sections:
The Soccer eyeQ Methodology
Level 1 - Scanning of the Playing Area (Observation)
Level 2 - Reading the Game Situation (Realization)
Level 3 - Predicting How Play Will Develop (Anticipation)
Soccer eyeQ Training Practices
Adding the Soccer eyeQ Method to Existing Practices
16 Tactical Examples including:
Incorrect and Correct Reading the Game Situation (Attack)
Incorrect and Correct Reading the Game Situation (Defence)
Incorrect and Correct Predicting How Play will Develop
Xavi's "off the Scale" Scanning Match Example
Scanning to Defend Effectively: Man City's Laporte Example
53 Practices and Progressions including:
Passing Drill Example 2: Short and Long Passing Circuit
Passing Drill Example 2: Adding the Soccer eyeQ Method - Progression
Possession Game Example 2: End to End 3 Zone Possession Game
Possession Game Example 2: Adding the Soccer eyeQ Method - Progression 1 & 2
Small Sided Game Example 1: Scan to Play Forward Bounce Game
Small Sided Game Example 1: Adding the Soccer eyeQ Method - Progression 1
About the Author
Kevin McGreskin
Coaching Qualifications:
UEFA 'A' Licence
FA Youth Award Modules
FA Psychology for Soccer
Life Kinetik Team Coach
Oceania Football Confederation (OFC) Instructor
Coaching Roles:
Club América Femenil (Mexico) First Team Coach (2021 - Present)
Forfar Farmington Women Head Coach (2020 - 2021)
Soccer eyeQ Founder (2008 - Present)
Cook Islands FA National Technical Director (2019 - 2020)
Burlington SC Technical Director (2016 - 2019)
Bahamas FA National Director (2015 - 2016)
Dundee United First Team Coach (2013 - 2014)
Partick Thistle First Team Coach (2011 - 2013)
Consultant Performance Coach Roles:
Dinamo Zagreb (Croatia)
FK Molde (Norway)
SC Heerenveen (Netherlands)
Wigan Athletic (2019 - 2020)
San Jose Earthquakes (USA)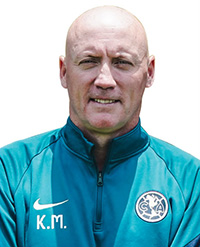 Altersklasse:

U11 - U14

, U15 - U19

, U20 - Pro

Autor:

Kevin McGreskin

Sprache:

English