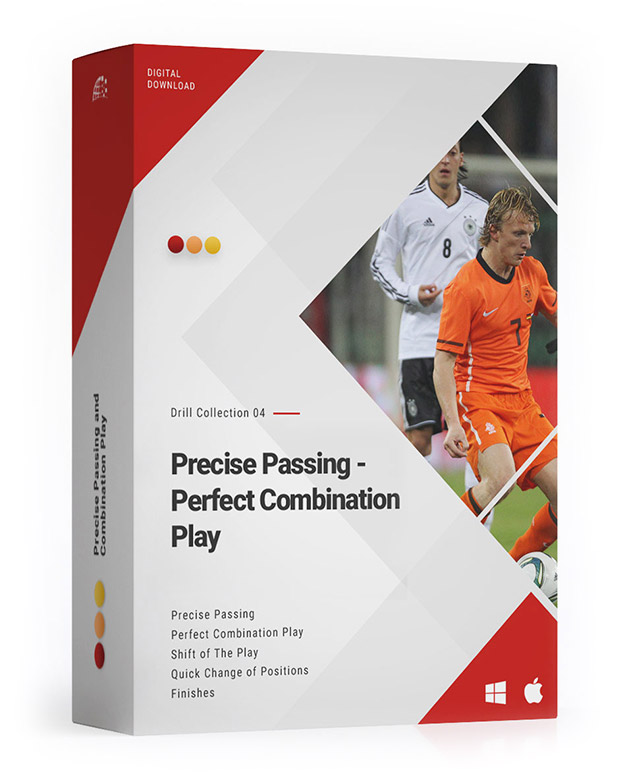 Precise Passing - Perfect Combination Play (Drill Collection)
Auch als anderes Medium verfügbar
Product information
What distinguishes successful teams like Bayern Munich, FC Barcelona or Manchester City from other teams?
They are immensely precise in passing and are able to hold the ball in own possession for a long period of time to assess that one situation to play the gap pass and create goal-scoring chances. In this ebook, Willy Kasper presents exercises with the following thematic priorities:
Precise Passing
Perfect Combination Play
Shift of The Play
Quick Change of Positions
Finishing.
Content:
Warm-Up in a Square (4 Variations)
Wall-Play in Groups of 4 (1 and 2)
Passing in a Triangle (1 and 2)
Passing in a Square (9 Variations)
Passing in a Small Rectangle (1 and 2)
Passing in a Diamond (8 Variations)
Endless Exercises for Passing (21 Variations)