Pep Guardiola - Coaching High Pressing Tactics & Sessions Against Different Formations (Book)
Finally, the first ever book to provide you with a step-by-step tactical analysis of Pep Guardiola's High Pressing Tactics (126 Tactical Examples), so you can implement his relentless high pressing style
Auch als anderes Medium verfügbar
Product information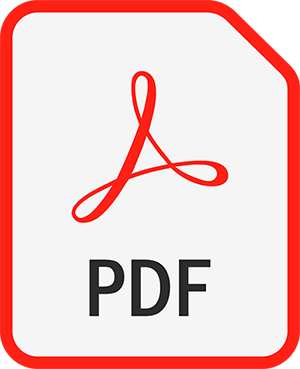 PDF Preview of "Pep Guardiola - Coaching High Pressing Tactics & Sessions Against Different Formations"
Author: Athanasios Terzis
Pages: 232
Practices: 33
Sessions: 10
Level: U14-Pro
Finally, the first ever book to provide you with a step-by-step tactical analysis of Pep Guardiola's High Pressing Tactics (126 Tactical Examples), so you can implement his relentless high pressing style
Learn how Manchester City use their innovative pressing tactics and strategic positional play to dominate against various systems of play (4-3-3, 4-2-3-1, 4-4-2, 4-3-1-2, 3-4-3, and 3-4-1-2).
In this book you can:
Learn how to implement Pep Guardiola's high pressing tactical approach
Learn the positional discipline and strategic positional play required to produce a relentless pressing game
Learn the specific roles and responsibilities needed to ensure your players know when and where to press with coordinated movements
Coach your forwards, midfielders and even defenders to aggressively closing down opponents
Coach your players to position themselves to restrict passing options and set up traps
Produce a high-intensity pressing game to disrupt the opposition's build-up play
126 Tactical Examples against different formations are used to create 10 Sessions (33 Practices), which you can implement into your training.
Pep Guardiola and Manchester City's High Pressing Philosophy:
Apply intense pressure on the ball carrier and create a wide shadow behind
Identify specific moments or triggers to initiate the press
Close down space rapidly, narrow passing lanes and limit passing options
Force the opposition into making mistakes or playing long balls
Win possession quickly and launch counter attacks!
Tactical Analysis and Training Session Topics Examples:
Retaining a Compact Formation at the Back
Defensive Line's Movement in Relation to the Game Situation
Principles Applied when Defending Near the Ball Area
Pressing High Against Formations with 3 Defenders
Pressing High Up to the Goalkeeper Against Formations with 4 Defenders
Practice Examples:
Compact Defending and Decision Making for Chain Reactions in Functional Game Situations
Pressing High Up to the GK Against 4 Defenders in a High Tempo 3 Team Functional Practice
Defending and Pressing Near the Ball in a 3 Team Pressing Game with Central Receiving Zone
Defensive Decision Making when Pressing High on the Attacking Midfielder's Side in a Conditioned Game
Pressing High Up to the GK with Focus on Chain Reaction for Pass to Full Back in a Conditioned Game
Altersklasse:

U15 - U19

, U20 - Pro

Autor:

Athanasios Terzis

Sprache:

English