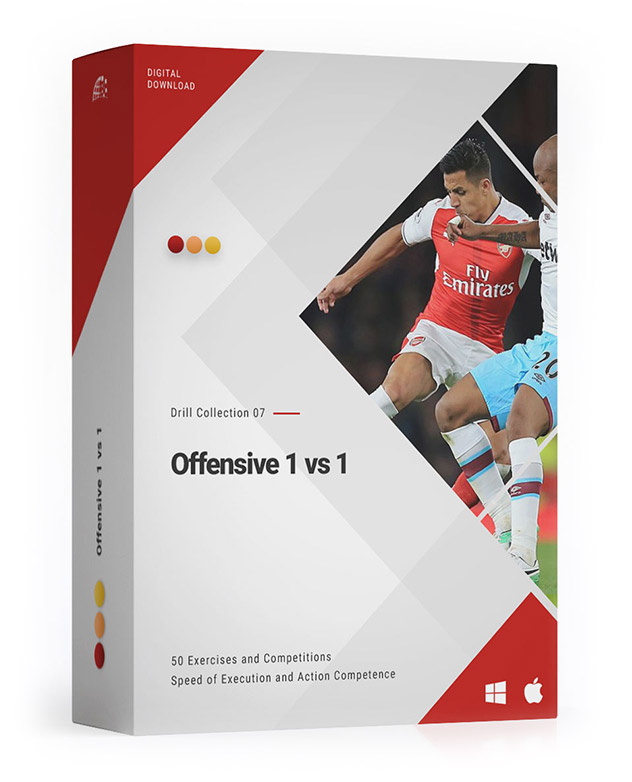 Offensive 1 vs 1 (Drill Collection)
Auch als anderes Medium verfügbar
Product information
Dribbling exercises with a focus on ball control, twists, changes of direction and tempo changes certainly have their justification and are particularly useful in basic training if they are used in doses. The skills learned in basic training should then be developed as early as possible application-oriented in exercises and competitions.
The successful design of offensive 1 vs 1 situations is always a great challenge for an attacker, because most defenders are well-trained in defensive tackling and also experience shows that they are extremely physical. Therefore, players in all leagues and levels are still very much in demand, who are capable of playing relentlessly attacking opponents in order to open rooms, to create a numerical majority, or to finish on the goal unchallenged.
Players like Arjen Robben, Ronaldo, Franck Ribery, Lionel Messi, Alexis Sanchez or Neymar have a dribbling success rate of around 40-70%, which makes the difference.