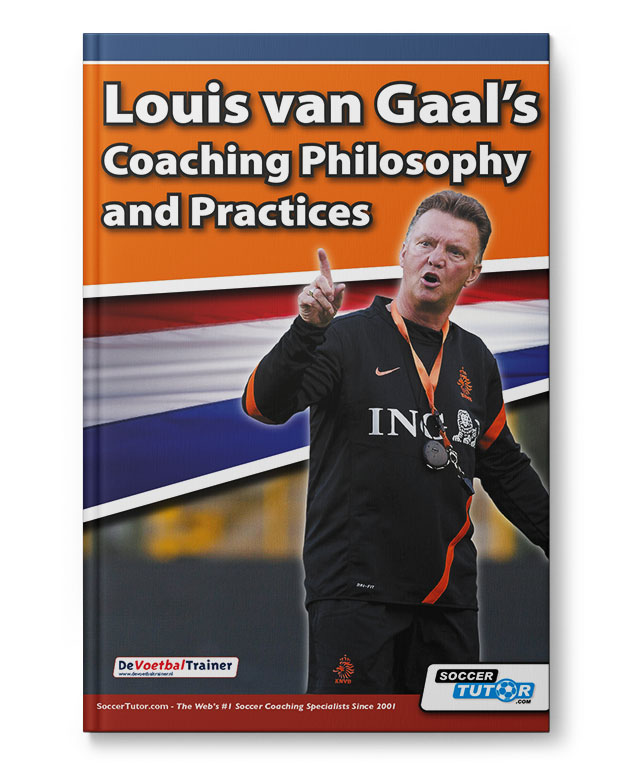 Louis van Gaal s Coaching Philosophy and Practices (Book)
Auch als anderes Medium verfügbar
Product information
This fantastic new Louis van Gaal book in FULL COLOUR gives you the unique opportunity to learn from the man himself about his coaching philosophy.
The book is packed full of in depth interviews with Louis van Gaal describing his football philosophy. The topics included are:
Preparation and Tactics
How to Manage a Team
Data Analysis
The Periodization of Fitness Training
Man Management
The importance of Tactics and Psychology
35 Louis van Gaal practices
The included 35 Louis van Gaal practices are from his time with the Netherlands, AZ Alkmaar, Bayern Munich and Manchester United.
The Netherlands training practices in this book were observed at Quick Boys in Katwijk, at the Dutch training accommodation in Hoenderloo, in various stadiums across Europe, during the 2014 training camp in Lagos (Portugal) and in Brazil during the World Cup.
There were many of the same types of training, but the methodological progress was thought out and the coaching moments were increasingly detailed and demanding.
Practice Topic Samples:
Timing of Movement in a Quick One-Two Combination Drill With Third Man Run
5 V 3 Awareness Time and Space Possession Exercise
Collective Defending In an 8 V 7 Game Situation
Positional Support Play in an 8 (+2) V 8 (+2) Possession Game
Press High Up the Pitch, Win the Ball and Counter Attack in a 7 V 6 (+Gk) Practice
Switch of Play, 1 V 1 Flank Play + Crossing and Finishing Practice
Coaching Positional Roles to Build Up Play in a 6 Zone 8 V 8 (+Gk) Functional Practice
Set Play: Wide Free-Kick - Timing of Runs and Finishing
Altersklasse:

U11 - U14

, U15 - U19

, U20 - Pro

Sprache:

English
---
Toll verarbeitet, viele gute Anregungen für die Trainingsgestaltung