Jürgen Klopp - Vol. 2 (eBook)
80 Attacking Combinations, Finishing, Positional Patterns of Play, Transition & SSGs Direct from Klopp's Training Sessions
Auch als anderes Medium verfügbar
Product information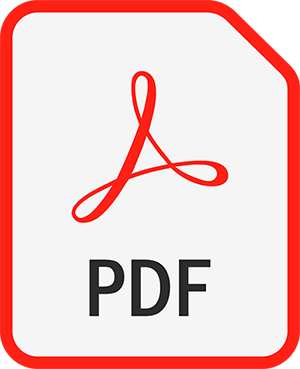 PDF Preview of "Jürgen Klopp - Vol. 2"
Author: Soccer Tutor
Pages: 140
Practices & Variations: 80
Level: U14-Pro
Learn, and apply Jürgen Klopp's exact training methods direct from his Liverpool training sessions, so your team can reproduce his highly successful high tempo attacking and counter-pressing style of play.
Following the hugely popular Volume 1 book, Volume 2 provides you with another rare opportunity to learn from an additional 80 Jürgen Klopp Practices taken directly from Liverpool's Training Sessions.
Among other great practices included in this book, find out how Jürgen Klopp trains his team with high tempo multi-ball patterns of play, attacking combinations, finishing drills and transition games. They are a fundamental training element for Liverpool's attacking intensity and this is your chance to replicate Klopp's all-action high tempo attacking and constant pressure style of play.
Jürgen Klopp 80 Practices Include:
11 Attacking Positional Patterns of Play
3 Attacking Positional Patterns of Play + Counter-Pressing (2-Balls)
5 Positional Patterns of Play with 2nd/3rd Ball Attacks
19 Attacking Combinations & Finishing
16 Multi-Ball Attacking Combinations & Finishing
14 Small to Large Sided Games
12 Multi-Ball Transition Games
The 80 Practices included in this book are all taken directly from Klopp's training sessions with Liverpool F.C. between 2016 and 2022.
Jürgen Klopp Practices Examples:
Switch Play Wide, Give & Go, and Cross for Timed Runs/Box Finishing
Attacking Pattern of Play, Counter-pressing, and Fast Break Attack in a 2-Ball Practice
3 Forwards Continuous Finishing from Various Types of Assists (7-Balls)
Positional One-touch Combination Play in and Around the Box in a 4-Ball Finishing Drill
Possession Play in Zones + Fast Break Attack Combinations and Finishing
Supporting Runs to Score Quickly in a Dynamic 2v1 Attack / 3v2 Transition Game
Playing in Behind + Attacking Against a Low Block in a SSG with Changing Conditions
Crossing & Finishing with Side Zones + 5v4/5v8 Transition Game
3-Team 5v5v5 +GKs 2-Zone Counter Attack Transition Game
Attacking and Defending Corner Kicks + Counter Attacks in an 8v8 (+GKs) Game
8v8 (+3) + GKs "5-Second Rule" Fast Counter Attack Transition Game
Jürgen Klopp Achievements:
Honours (Europe/World)
UEFA Champions League (2019)
UEFA Champions League Runner-up x 2 (2013, 2018)
UEFA Europa League Runner-up (2016)
FIFA Club World Cup (2019)
UEFA Super Cup (2019)
Honours (Domestic Leagues / Cups)
English Premier League (2020)
English FA Cup (2022)
EFL Cup (2022)
German Bundesliga x 2 (2011, 2012)
German DFB-Pokal (2012)
German DFL-Supercup x 2 (2013, 2014)
Individual Awards
The Best FIFA Men's Coach x 2 (2019, 2020)
Onze d'Or Coach of the Year (2019)
IFFHS World's Best Club Coach (2019)
World Soccer Awards World Manager of the Year (2019)
Globe Soccer Awards Best Coach of the Year (2019)
Premier League Manager of the Season (2020)
LMA Manager of the Year (2020)
BBC Sports Personality of the Year Coach Award (2019)
German Football Manager of the Year (2011, 2012, 2019)
Altersklasse:

U15 - U19

, U20 - Pro

Autor:

Soccer Tutor

Sprache:

English
---
Tolles Preis-Leistungsverhältnis! Klasse Training!
Sehr anspruchsvolle Inhalte,geben super Anregungen und Ideen für das eigene Training!