Jürgen Klopp - Passing, Counter-Pressing Games (Book)
102 Passing, Counter-Pressing Possession Games, Speed & Warm-ups direct from Klopp's Training Sessions
Auch als anderes Medium verfügbar
Product information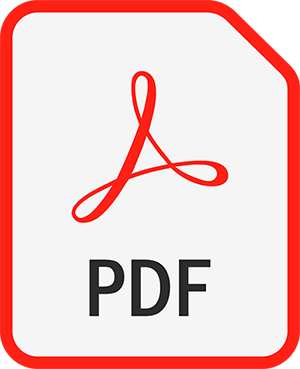 PDF Preview of "Jürgen Klopp - Passing, Counter-Pressing Games"
Author: Soccer Tutor
Pages: 140
Practices & Variations: 102
Level: U14-Pro
Learn, and apply Jürgen Klopp's exact training methods direct from his Liverpool training sessions, so your team can reproduce his highly successful all-action pressing and attacking style of play.
This FULL COLOUR book provides you with a rare and great opportunity to use 102 Jürgen Klopp Practices and learn from one of the best coaches in world football.
Find out how Jürgen Klopp prepares his players physically, improves their speed, agility and power, fast passing combinations, high intensity pressing, and extremely effective counter-pressing style.
Jürgen Klopp 102 Practices Include:
Full Liverpool Pre-Match Warm-up
8 Pre-season Training Practices
13 Warm-up Exercises (With and Without a Ball)
17 Speed & Agility Exercises
41 Passing Combinations
22 Pressing and Counter-pressing Rondos and Possession Games
The 102 Practices included in this book are all taken directly from Klopp's training sessions with Liverpool F.C. between 2017 and 2022.
Jürgen Klopp Practices Examples:
Pre-season Passing Circuit with One-Twos + Pass into Target Goal
Warm-up Competition Game with Speed, Pass, Receive + Shoot
Fast Reactions to Multiple Signals in a Speed of Movement Race
Breaking the Lines with Angled Support, Lay-offs and Forward Runs
Possession Play + Quick Transition to Score in Target Goals
"Hunt the Ball" 3 (+3) v 3 Tactical Rondo to Train Counter-pressing
Pressing & Counter-pressing in a 3-Team 4 (+4) v 4 Possession Game
Jürgen Klopp Achievements:
Honours (Europe/World)
UEFA Champions League (2019)
UEFA Champions League Runner-up x 2 (2013, 2018)
UEFA Europa League Runner-up (2016)
FIFA Club World Cup (2019)
UEFA Super Cup (2019)
Honours (Domestic Leagues / Cups)
English Premier League (2020)
English FA Cup (2022)
EFL Cup (2022)
German Bundesliga x 2 (2011, 2012)
German DFB-Pokal (2012)
German DFL-Supercup x 2 (2013, 2014)
Individual Awards
The Best FIFA Men's Coach x 2 (2019, 2020)
Onze d'Or Coach of the Year (2019)
IFFHS World's Best Club Coach (2019)
World Soccer Awards World Manager of the Year (2019)
Globe Soccer Awards Best Coach of the Year (2019)
Premier League Manager of the Season (2020)
LMA Manager of the Year (2020)
BBC Sports Personality of the Year Coach Award (2019)
German Football Manager of the Year (2011, 2012, 2019)
Altersklasse:

U15 - U19

, U20 - Pro

Autor:

Soccer Tutor

Sprache:

English
---
Perfekt absolut empfehlenswert
Perfekt absolut empfehlenswert