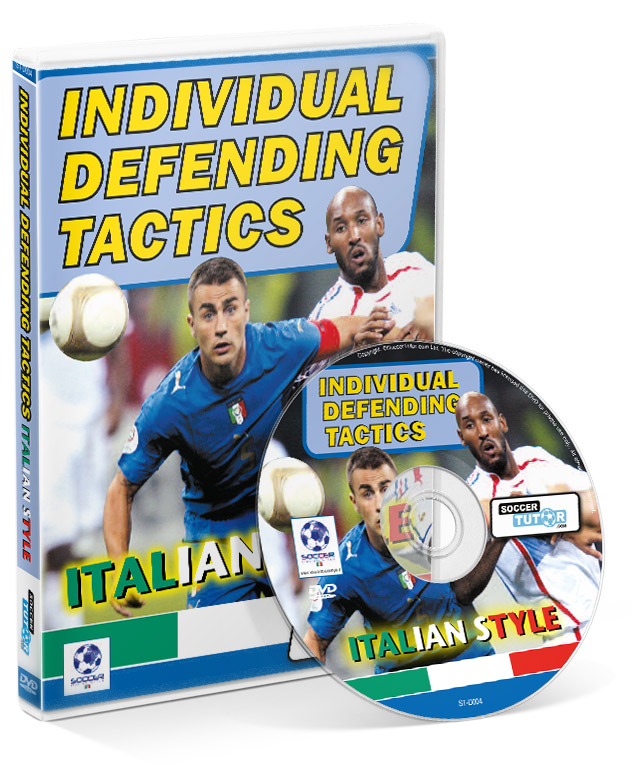 Individual Defending Tactics (DVD)
Product information
This Teaching Method has been Developed in
the Youth and Academies of the Italian Serie A
Marking, tackling, intercepting, anticipating, positioning and defending the goal are fundamental elements in the modern game of football.

The Italian Style coaches present more than 40 technical exercises and game situations for the physical and mental development of young soccer players.

The exercises focus on the defensive phase, with the primary objective to develop the tactical awareness and abilities of the defenders, who are more and more scarce in the modern game of soccer.

These exercises are based on the training methodology used at Italian Serie A professional clubs to develop their academy players to highly skilled and tactical astute level.

The organization of the work is divided in two macro sections:
 
Improvement of the fundamentals of individual tactical abilities
Marking,positioning
Defending the goal
Tackling
Anticipation,Intercepting
Development of Coordination Abilities using 1v1 Sistuations
 
Balance
Differentiation and rhythmisation skills
Motor reaction
Motor combination
Runtime: 65 minutes
Language: English
Region: Region Free, works on ALL standalone DVD players, PCs and MACs
Age Group suitable for: from age U10 and more.
Altersklasse:

U15 - U19

, U20 - Pro

Sprache:

English