Football Periodization to maximise Performance (eBook)
Session Design | The Training Week | Tapering Strategy | 102 Practices | Youth to Pro
Auch als anderes Medium verfügbar
Product information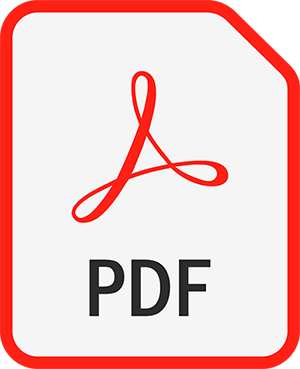 PDF Preview of "Football Periodization to maximise Performance"
Author:Adam Owen PhD
Pages: 244
Age: Youth-Pro
Practices: 102

Football Periodization to maximise Performance
Session Design | The Training Week | Tapering Strategy | 102 Practices | Youth to Pro
Proven and Successful Football Periodization Coaching Methodology to Maximise the Performance of your Players and Team from a World Leading High Performance Expert
Adam Owen PhD (UEFA Pro & A Licence Educator) has 20 years experience in various roles at the elite level; International, European club, UEFA Champions League and Europa League.
After his bestselling Football Conditioning: A Modern Scientific Approach and in his role as a UEFA Pro & A Licence Educator, coaches commonly ask these 3 key questions:
How do I get the best possible performances from my players?
What can I change or improve to maximise my team's performance?
What gives me the best possible chance of succeeding as a coach?
KEY POINT: If the daily training content is poorly planned or managed through an insufficient methodological approach, poor performance occurs with the players insufficiently conditioned and significantly higher rates of injury. Adam has now used his vast knowledge of applied football science and performance coaching to create a proven and succesful modern performance coaching methodology and has provided the answers in this book.
In this book you will learn how to:
Design training sessions and plan the training week (102 Practices included)
Use a methodological approach and training plan to produce optimum conditioning, low injury rates, and high performance
Make sure your players are always prepared correctly and perform at their maximum level on match day
The Football Periodization to Maximise Performance methodology:
Enhance coaches' knowledge of high performance and coaching
Improve player performance and gain a competitive advantage
Maximise the training time and efficiency of the coaching process
Game model: Link the technical, tactical and physical details of the game
Maximising the use of specific training games and practices in the training week
Show the actual demands imposed on players in training
Training load management and reducing injury risk
How to design training sessions
Planning the flow of the training week to maximise performance
Tapering strategy = players arrive in optimal condition for the match!
Adaptable training week model for Pro, Semi-pro, Academy and Youth
The Training Week (based on Pro Level):
SUNDAY/MONDAY (1/2 Days Until Match) = Recovery
TUESDAY (4 Days Until Match) = Positional Principle Training and Resistance
WEDNESDAY (3 Days Until Match) = Collective Team Principle Training and Speed Endurance
THURSDAY (2 Days Until Match) = Unit Principle Training and Reaction Speed Development
FRIDAY (1 Day Until Match) = Pre-Match Activation Training Day
* Training week plans for Semi-pro, Youth Academy, and Grassroots (Youth) also included
102 Practices Included:
Resistance, Speed Endurance, and Reaction Speed Warm-Up Practices
Intensive and Extensive Technical Practices
Resistance Conditioning Practices
Resistance, Speed Endurance, and Reaction Speed Conditioning Practices
Small, Medium, and Large Sided Possession Games
Small, Medium, and Large Sided Games
Altersklasse:

U11 - U14

, U15 - U19

, U20 - Pro

Autor:

Adam Owen PhD

Sprache:

English
---
Top Buch mit sehr guten Infos
Qualitätsbuch