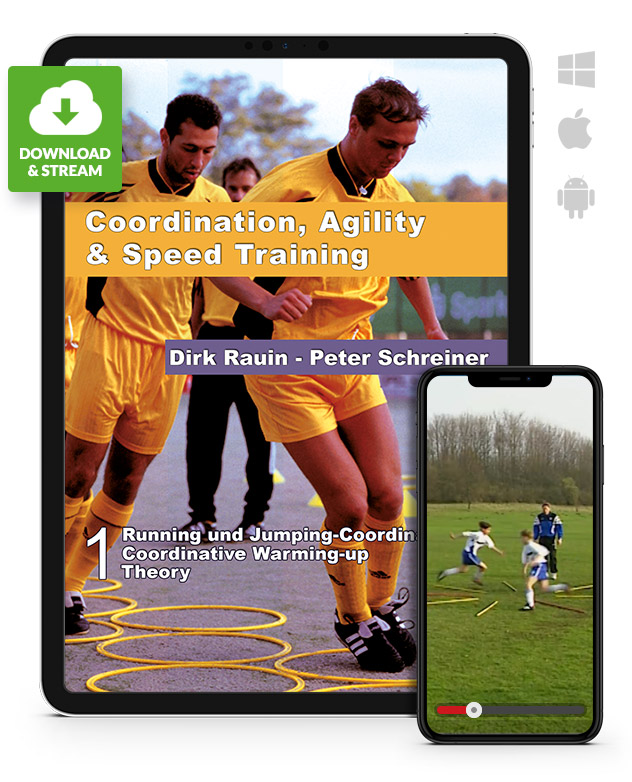 Coordination, Agility & Speed Training - Part 1 (Download)
€9.95*
%
€24.95*
(60.12% saved)
Auch als anderes Medium verfügbar
Product information
Author: Peter Schreiner
Presenter: Dirk Rauin
Duration: 40 min.
Contents:
running and jumping coordination,
coordinative warming-up 
and theory coordination.
More Information:
The running performance demanded of a soccer player differs considerably from that of an athlete. Sprints, turns, changes of direction, runs with the ball and challenges for the ball both before and after a sprint require the player to adjust his stride length and frequency to widely varied game situations.
This makes a variable, flexible and selective application of running techniques during the game necessary.
For selective conditioning of running coordination, it is necessary to set priorities within training sessions. Fast footwork, involving lightning fast coordination of nerves and foot muscles, is at the heart of many drills.
Altersklasse:

U7 - U10

, U11 - U14

, U15 - U19

, U20 - Pro

Sprache:

English