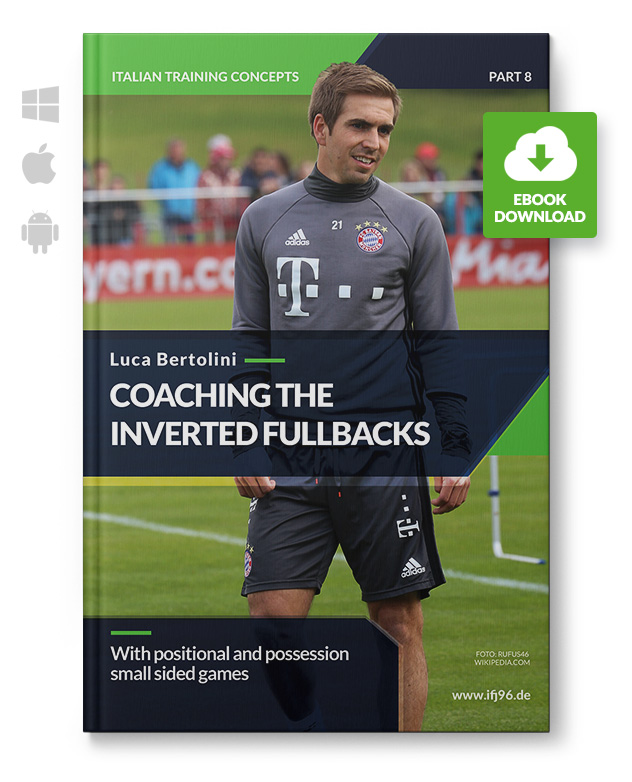 Coaching the Inverted Fullbacks (eBook)
With positional and possession small sided games
Product information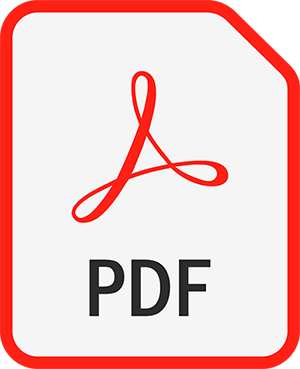 PDF Preview of "Coaching the Inverted Fullbacks"
Italian Training Concepts - Part 8
Coaching the Inverted Fullbacks
Author: Luca Bertolini
Pages: 81
Graphics: 51
Exercises: 38
The definition of the "Inverted Fullbacks" may create a misunderstanding: they are not a right-footed player on the left or left-footed players on the right as for the wingers, but they are fullbacks who join the center space of the midfield, running or carrying the ball in front of the center backs, creating more passing options in the center areas of the field, replacing the right and center midfielders, which can become offensive players close to the center forward and play in between the opposition defense lines.
From a defensive point of view, inverted fullbacks ensure balance at the back, in case of loss of possession and allowed the now advanced midfielders to counter-press the opposition through numerical advantages around the ball, together with midfield wingers.
The inverted fullbacks' significant and weak points are the low options for overlapping runs to support the finishing stage of the moves, the risk of leaving the wingers along, and overloading the center spaces too much, with no chance to stretch the opposition midfield line. These issues can be fixed anyway by high-speed skilled wingers who can run up and down the flanks, from the middle line to the end line, and by high rhythm possession in the middle to travel the ball to the center final third or out wide.
Pep Guardiola is the inventor of this team tactical shape; as already stated, the positional play idea of Guardiola probably took him to use these tactics at Bayern Munich, looking for numerical advantage around the ball all over the attacking half of the field, the chance to exploit the skills of his wingers and for the immediate recovery of the ball after its loss. Inverted fullbacks are linked to Pep's creative invention, the "Half Spaces." As these kinds of fullbacks overload the center and the wingers are asked to be placed as wide and possible, Guardiola has been able to open two channels between the flanks and the center, where the center backs, while building up, and the offensive midfielders, when the team is finishing, often act.
Obviously, the "Half Spaces" are the territory of exchanges of positions, many kinds of possible patterns of play between the attacking players; mobility is essential inside these spaces. Inverted fullbacks inside the half-spaces and wingers along the flanks, never placed on the same vertical line, where defenders can easily cover passes, if not time, made this field possible; these spaces call us to mind the positional play.
This is the reason for this book; try to coach the inverted fullbacks through the positional game to understand the patterns of play and then with small-sided games to take them into the situations with attacking and defending transitions.
Altersklasse:

U11 - U14

, U15 - U19

, U20 - Pro

Autor:

Luca Bertolini

Sprache:

English