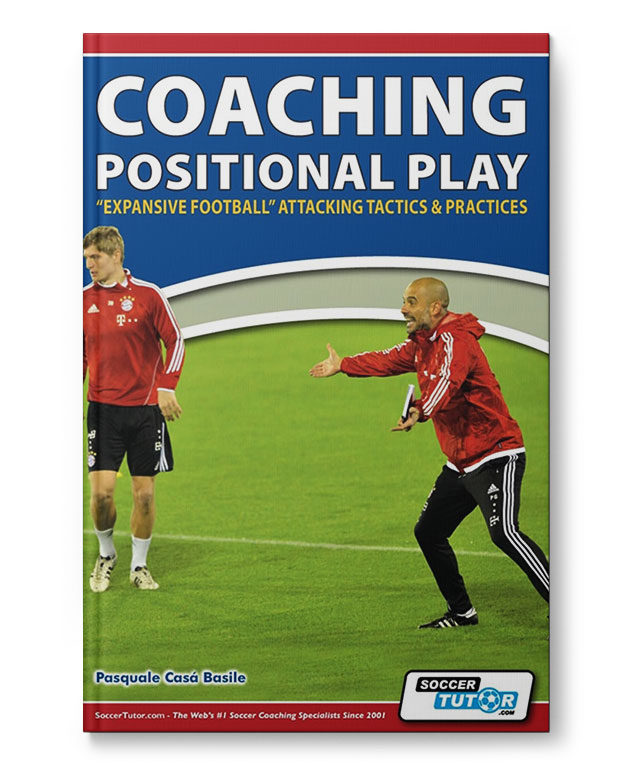 Coaching Positional Play - "Expansive Football" Attacking Tactics & Practices (Book)
Auch als anderes Medium verfügbar
Product information
180 Pages
FULLCOLOUR Print
34 Tactical Situations
47 Practices
U12-18+ Level
This fantastic FULLCOLOUR book is written by Pasquale Casà Basile, a UEFA Pro Licence Coach and a specialist in tactics and team management. Learn how to coach positional play and develop your tactics with the Spanish game model of "Expansive Football" so your team can play effective attacking football.
Through this method of teaching, players are also helped to grow in personality and taught fundamental values such as work rate, competitiveness, teamwork and the desire to win.
This book also provides detailed analysis of 34 different tactical situations and provides 47 practices for you to use when training your team.
There are detailed chapters to outline the "Expansive Football" game model including:
Positional Attacking
Developing an Effective Attacking Tactical Game
Methodologies to Use in Training
Teamwork and Collaboration
Competitiveness and Desire to Win
The Methods of Training
Putting the Theory into Practice with "Expansive Football"
Altersklasse:

U11 - U14

, U15 - U19

, U20 - Pro

Sprache:

English