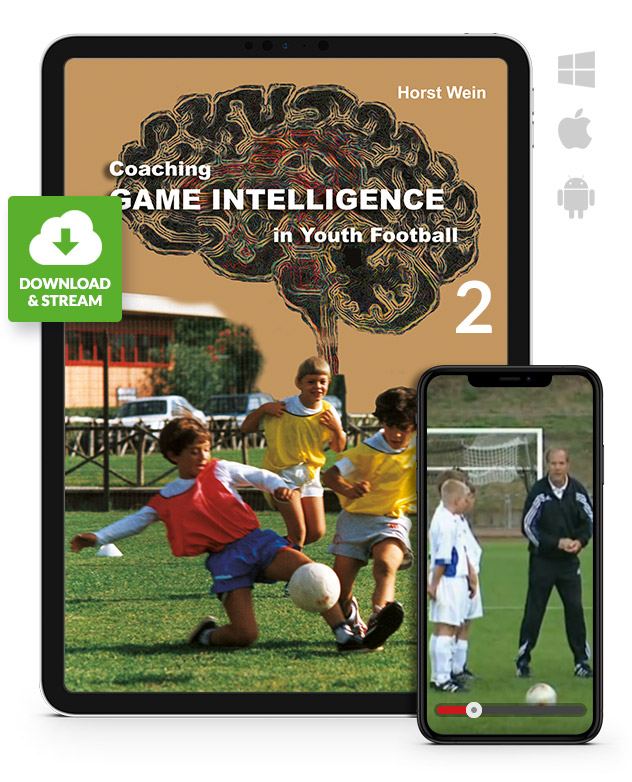 Coaching Game Intelligence in Youth Football - Part 2 (Download)
Product information
Author and Presenter: Horst Wein
Duration: 35 min.
Coaching Game Intelligence in Youth Football - Part 2
This eVideo covers in different topics one of the most important aspects in the game of football, the game intelligence.
Testing an Individuals Playing Capacity
Mini-Football Pentathlon
Planning and Strukburing a Football Season with Mini-Football Competitions
Taking Mini-Football Further Toward 7-a-side Football
Stimulate through playing instead of instructing with exercises. (Horst Wein)
In football an ounce of intelligence is worth more than a pound of muscles.
Altersklasse:

U7 - U10

, U11 - U14

, U15 - U19

, U20 - Pro

Sprache:

English