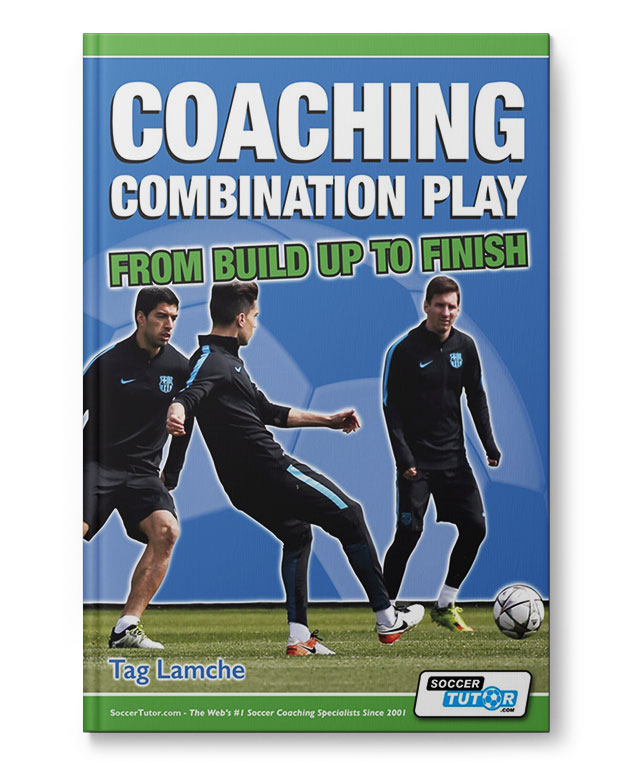 Coaching Combination Play - From Build Up to Finish (Book)
Auch als anderes Medium verfügbar
Product information
160 Pages
FULLCOLOUR Print
40 Game Situations
66 Practices
U12-18+ Level
This fantastic FULLCOLOUR book is written by Tag Lamche, a UEFA A Licence (part 1) Coach and a specialist in vision and awareness (perceptual and cognitive skills). In this book Tag shows you how to play ''From Build Up to Finish'', providing numerous practical examples of combination play from the keeper, through defence, midfield and attack to create goal scoring opportunities.
Every tactic and practice suggested in this book has been fully tried and tested at professional academy level. Furthermore, all the likely problems and challenges you may face when implementing this philosophy are described and specific solutions are then explained in an easy to follow format. This distinguishes this book from other coaching books and makes it an invaluable resource for coaches. It's vital to have a philosophy, but it's equally vital to know how to turn that philosophy into reality!
We present a commitment to "playing out" from the keeper and advancing with good possession using coordinated movement patterns through the 4 phases of play (Build Up, Consolidation, Incision and Finishing phases) including 40 tactical game situations and 66 practices.
Altersklasse:

U11 - U14

, U15 - U19

, U20 - Pro

Sprache:

English
---
Toll verarbeitet, viele gute Anregungen für die Trainingsgestaltung