Coach Your Team to Score More Goals (Book)
Data-Driven Analysis of Europe's Elite Used to Create 16 Training Sessions
Auch als anderes Medium verfügbar
Product information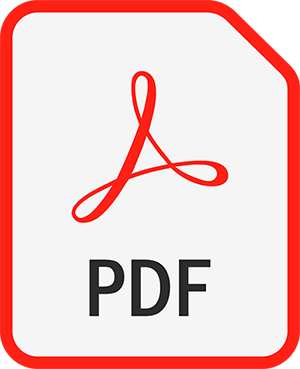 PDF Preview of "Coach Your Team to Score More Goals"
Author: Paco Cordobés
Pages: 160
Practices: 64
Sessions: 16
Level: U14-Pro
Data-Driven Analysis of Europe's Elite Used to Create 16 Training Sessions
1. Data-Driven Analysis → 2. Match Examples → 3. Training Sessions → 4. Score More Goals!
This innovative book reveals how the best teams and coaches in the world score goals, and provides you with ready-made training sessions to coach your team to be more efficient in creating chances and scoring goals.
All of the 304 Goals from the Group Stage of the 2022/23 Champions League season were viewed and analysed and then classified into key categories:
Type of Goal
Type of Assist
Pitch Zone of Assist
Pitch Zone Where Goals are Scored
Tactical Aspect for Each Goal Scored
This is invaluable information because we can determine how and where most goals were created from, and where they are finished from, which can be applied into your training sessions to maximise the efficiency of your team to score more goals.
Teams included in the Data-Driven Analysis: Manchester City, Inter, Real Madrid, AC Milan, Bayern Munich, Napoli, Liverpool, PSG, and FC Barcelona, showing real match examples of these top UEFA Champions League teams' goals for the relevant data statistics.
Paco Cordobés is a UEFA Pro Licence Coach, Professional Football Analyst, and Editor/Publisher of 150+ football coaching books. He has used the extensive data-driven analysis and tactical examples to create 16 Sessions (64 Practices) to help you maximise your team's ability to score goals.
Training Session Topic Examples:
Goals Scored from Cut Backs (20.0%)
Goals Assisted from Half Spaces (10.9%)
Goals Scored from Centre of Box (72.7%)
Goals Scored with Attacking Combination Play in Final Third (19.1%)
Goals Scored with Counter Attacks (20.7%)
Meet the Author and UEFA 'Pro' Licence Coach:
Paco Cordobés is a UEFA Pro Licence Coach, Editor/Publisher of 150+ football coaching books, and Professional Football Analyst.
As a Football Analyst at Atlético Madrid, he participated in top signings such as Lucas and Theo Hernández, and Saúl.
Credentials:
UEFA Pro Licence
Professional Football Coach & Analyst
Degree in Physical Education