Build-Up and score goals with the 3rd man (eBook)
Based on tactics by Klopp, Guardiola, Nagelsmann and Bielsa
€13.95*
%
€14.95*
(6.69% saved)
Product information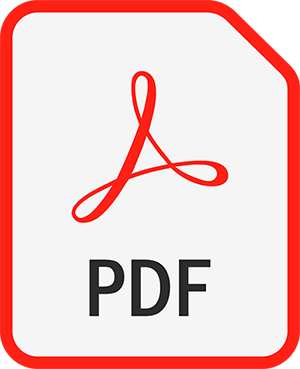 PDF Preview of "Build-Up and score goals with the 3rd man"
Author: Athanasios Terzis
Publisher: Institute for Youth-Soccer (IFJ96)
Pages: 107
Graphics: 79
Drills: 12
The tactics about the 3rd man and the 3rd man's run which is analyzed in this book, is part of the tactics used by Jurgen Klopp with Liverpool, Julian Nagelsmann with Bayern Munich, Marcelo Bielsa with Leeds United, Pep Guardiola with Manchester City and Luciano Spalletti with Napoli.
Specifically, the 3rd man combination is an important element of positional play, in which three attacking players are involved. The objective is to create a free player with available space in advanced position, behind the line of pressure and then move the ball to him. So, when it is applied successfully it can lead in breaking at least one line of pressure.
Diagram: 3rd man combination during the execution phase – Moving the ball to the free player
The 3rd man combination can be used in several match situations such as when building up from the back in order to break through the pressure applied straight to the GK or to the central defenders. It can also be used against a medium or a low defensive block to help the attacking team break a line of pressure and move the ball to a free player between the lines.
Diagram: Breaking through the pressure applied to the GK
Except for the 3rd man combination, the book analyses the patterns of the 3rd man's run that are most frequently used during matches, either in the central areas or wide. The 3rd man's run, like the 3rd man is also a combination which involves three players. The objective is not to create a free player and move the ball to him, but to move the ball to an attacking player who is on the run, usually behind the defensive line of the opponents.
Diagram: 3rd man's run – 2nd pattern
So, if the application of the combination is successful, a goal scoring opportunity can be created. The book will present the most frequently used patterns and the match situations that each specific pattern can be used, as well as how each pattern can be adapted to various formations.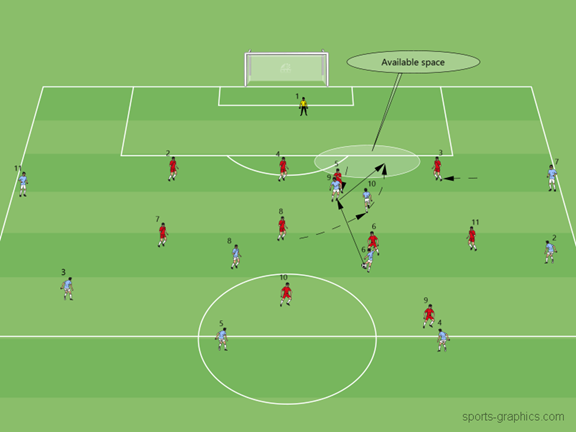 Diagram: Pattern 2 of the 3rd man's run –Applied with the 1-4-2-3-1 formation
The analysis of the two combinations (3rd man and 3rd man's run) is followed by several drills to help coaches apply the analyzed tactics to their teams, by simply adding or adjusting them to their own training sessions.
Altersklasse:

U11 - U14

, U15 - U19

, U20 - Pro

Autor:

Athanasios Terzis

Sprache:

English