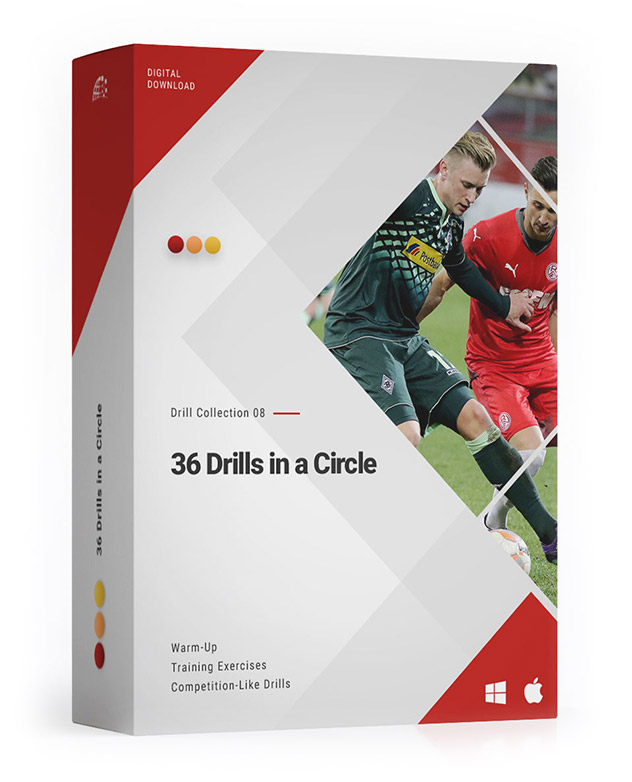 36 Drills in a Circle (Drill Collection)
Auch als anderes Medium verfügbar
Product information
Amateur- and youth coaches know the challenge to create a high-quality and for both players and coaches' alike interesting training program additional to their day to day job burden. Simple, quickly arrangeable and highly variable Drills help to satisfy this aspiration. Exactly for this challenge we designed '36 Drills in a Circle'. We want to enable you as a coach to organize your routines plainly and highly variable at the same time with the necessary depth to coach in detail.
The Drills are separated into three sections:
Warm-Up
Training Exercises
Competition-Like Drills.
Partially you will find content or coachings of a warm-up Drill in the chapter of training exercises, which allows you to optimally combine these different exercises and Drills among each other.
Acommon problem for many coaches is the number of players, which drastically varies in short term. With Drills and exercises in a circle, that challenge can easily be overcome: You either reduce or extend the circle, thus the involved number of players.