Cookie preferences
This website uses cookies, which are necessary for the technical operation of the website and are always set. Other cookies, which increase the comfort when using this website, are used for direct advertising or to facilitate interaction with other websites and social networks, are only set with your consent.
Product information "The Ultimate Book of Soccer Set-Pieces (eBook)"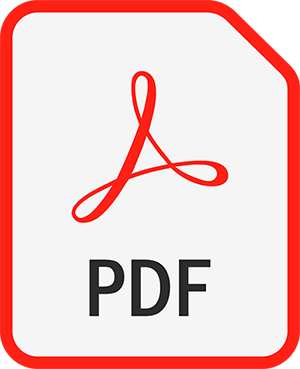 PDF Preview of "The Ultimate Book of Soccer Set-Pieces"
The Ultimate Book of Soccer Set-Pieces
Strategies for Attack and Defense Restarts
Author: Tony Englund
Pages: 195
Graphics: 128
World Cup 2018 saw a record 66 goals scored from set-piece situations (42% of the 155 total goals scored), a remarkable and emphatic statement regarding the influence of set-pieces on the modern game. In the English Premier League, the number of set-piece goals reached 246 in the 2018-2019 campaign, up 10% over the previous campaign, and part of an evident trend over the past decade.
A fascinating, recent study of three seasons in the English Premier League determined that teams were more likely to score from set-pieces (1.8%) as compared with normal possessions (1.1%).ii That same study pointed out that teams significantly improved their overall goals for/goals against ratio by excelling at defending set-pieces, and those same teams often found survival in the Premier League, or demotion, was related to their success at set-pieces.
Still, the following two statements apply to many coaches and teams at all levels of the game.
Resources for coaches to learn about and refine set-piece training are scant and dated.
Coaches tend not to devote a lot of training time to set-piece preparation.
Why?
Let's quickly examine the nature and challenges of the dearth of preparation for set-piece success.
Very little in the way of guidance for coaches exists to help them prepare their teams to win the set-piece battle. The written literature on the subject is largely dated and thin, and coaching schools generally eschew any in-depth exploration of set-pieces. Indeed, I was told by an instructor that "the selection of set-piece plays and defending thereof are dependent upon level, personnel, and the coaches' preferences." True enough. However, the same is often said of systems of play, which most of us debate in detail in coaching courses. Setpieces arguably influence the outcome of matches at a level commensurate with systems of play.
Coaches tend to follow one or both of these two patterns in set-piece preparation:
Complex plays they witnessed in watching high-level matches, or
Coaches like to just give general themes for set-pieces (e.g., serve the ball to the penalty spot on corner kicks and have some runners converge there).
The result is that players and coaches often devote very little time to set-piece rehearsal, as this becomes a fairly dry and sometimes frustrating component of practice. Indeed, set-pieces are often one of the last topics added to the training docket, fit in as a necessity shortly before matches begin.
Consider, then, that teams average roughly 20 attacking set-pieces (free and penalty kicks, corner kicks and throws in the front third).iv Add on to this the potential damage of defending an average of twenty more set-pieces. If the team could win the set-piece battle, scoring more goals from set-pieces than are allowed, and if the team could achieve an increased proficiency by finishing, for example, two set-pieces per match, what kind of dramatic impact would this have on results? One has to think that if coaches at every level consider the trends and potential impact, there will be much more set-piece preparation going forward.
This volume is intended to be a complete exploration of the potential of set-piece situations in modern soccer. The body of the work will be a detailed examination of set-piece considerations on both sides of the ball and hundreds of examples of the most effective plays, as well as how to defend those situations. This book will be the most expansive, thoughtful study ever completed on the subject. It is hoped that coaches of every level will want to have this resource available to help prepare their teams.
Contents
Acknowledgments
Impact:

The Influence of Set-Pieces on the Modern Game'
Process: Set-Piece Selection

Set-Pieces

Kick-Offs

Attacking Considerations
Attacking Plays

Focus on Technique: Long Passing
Throw-Ins

Attacking Considerations
Attacking Plays
Focus on Technique: Defenders Earning Throw-Ins
Attacking Throw-Ins to Goal

Focus on Technique: Flicking the Ball
Goal Kicks

Attacking Considerations
Attacking Plays
Defending Considerations
A Standard Shape for Defending Goal Kicks

Punts

Attacking Considerations
Attacking Plays
Defending Considerations

Corner Kicks
Attacking Considerations
Focus on Technique: Heading
Free Kicks

Attacking Considerations
Attacking Plays
Defending Considerations

Penalty Kicks

Attacking Considerations
Penalty Kick Shootouts
Standard Penalty Kick
Defending Considerations
Penalty Kick Shootouts

Putting It All Together: Winning the Set-Piece Battle

Scouting Opponents' Set-Piece Tendencies
Scouting Opponent Set-Pieces: A Checklist
Training Set-Piece Domination

Conclusion
Sources and Recommended Reading
Also by Tony Englund
Endnotes
About the author
Tony Englund
Tony Englund is a United Soccer Coaches Master Coach and the Inaugural Jeff Tipping Award winner. He is the author of 14 coaching books on soccer, including Soccer Transition Training (2019, with John Pascarella) and the best-seller Style and Domination: A Tactical Analysis of FC Barcelona (2012). Tony's teams have earned more than 600 wins and numerous state and regional championships. He is the ECNL Technical Director at St. Croix Soccer Club in Minnesota. He currently lives in Minnesota.
---
| | |
| --- | --- |
| Age group: | U11 - U14, U15 - U19, U20 - Pro |
| Language: | English |
| Author: | Tony Englund |
Related links to "The Ultimate Book of Soccer Set-Pieces (eBook)"
PDF Preview of "The Ultimate Book of Soccer Set-Pieces" The Ultimate Book of Soccer...
more
This product has no reviews yet. Would you like to create the first review?
Write an evaluation
Evaluations will be activated after verification.
Read, write and discuss reviews...
more