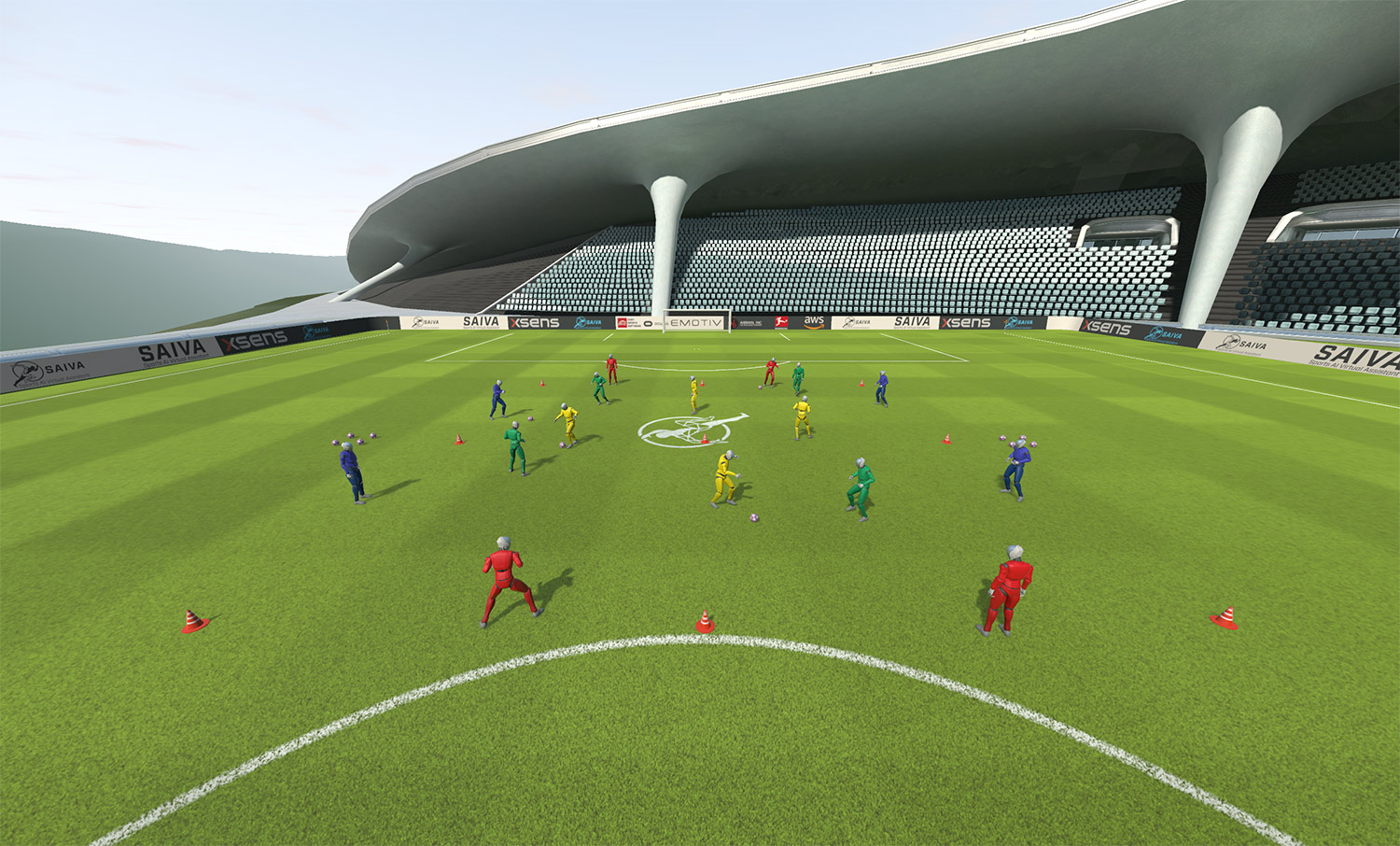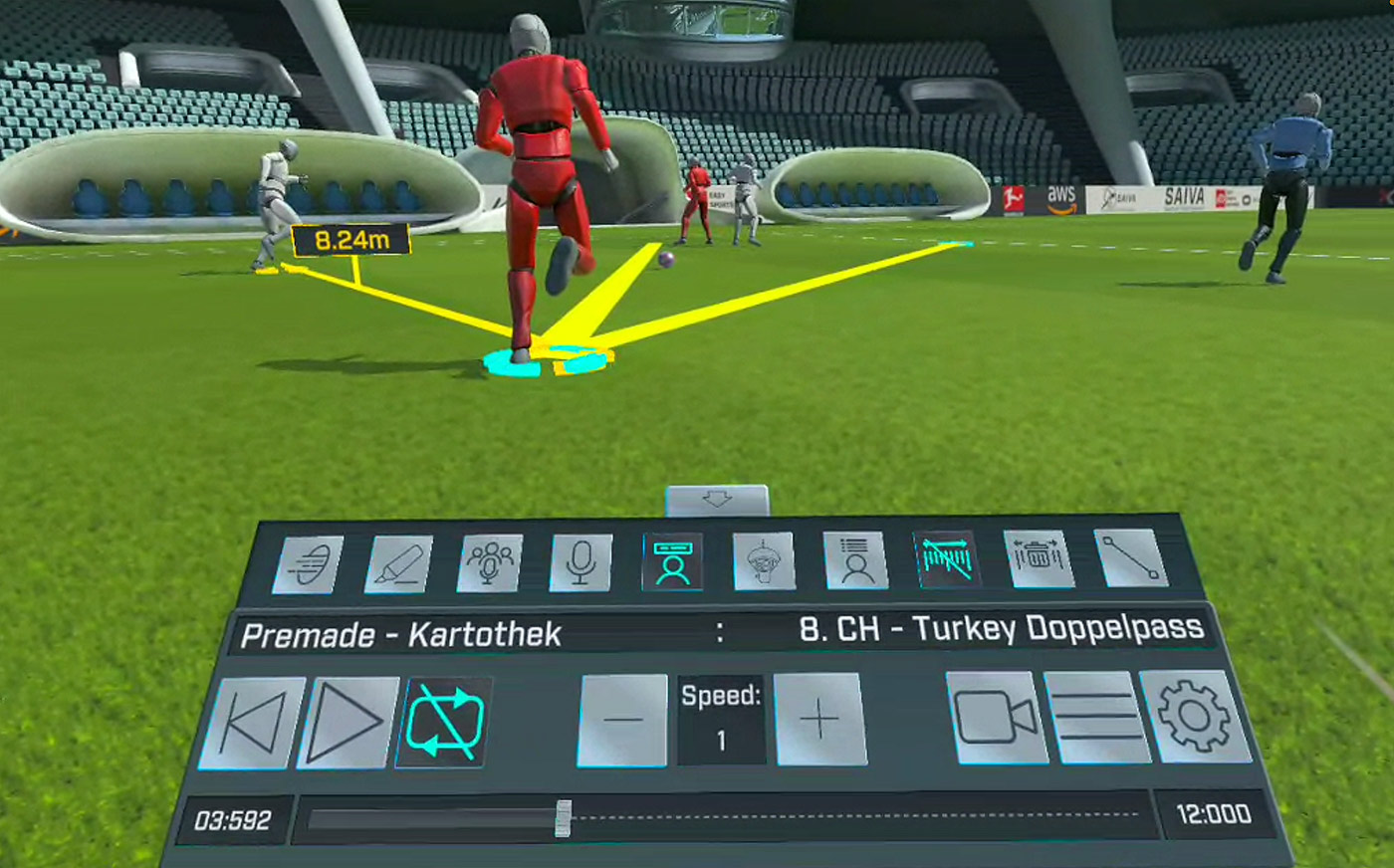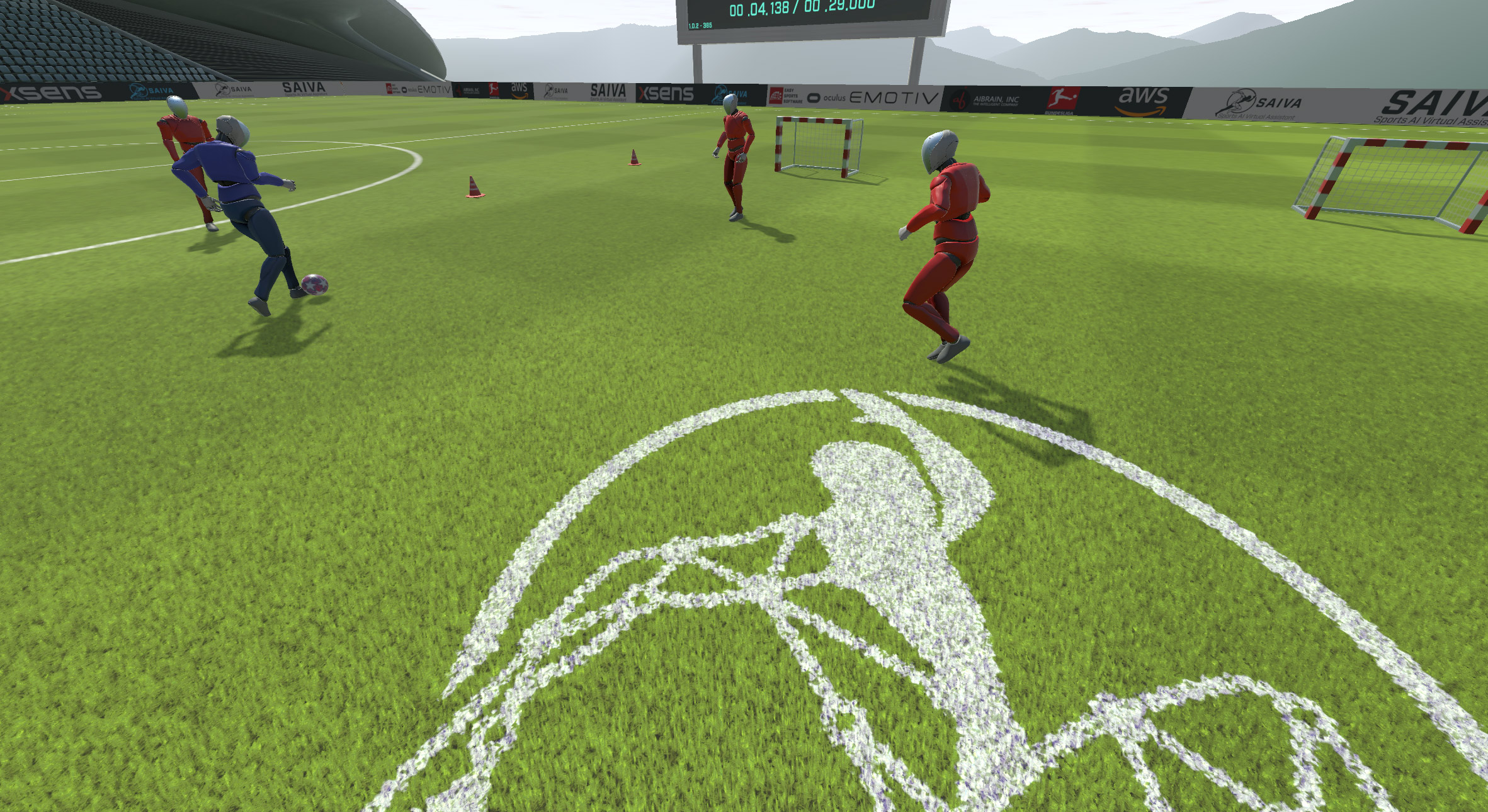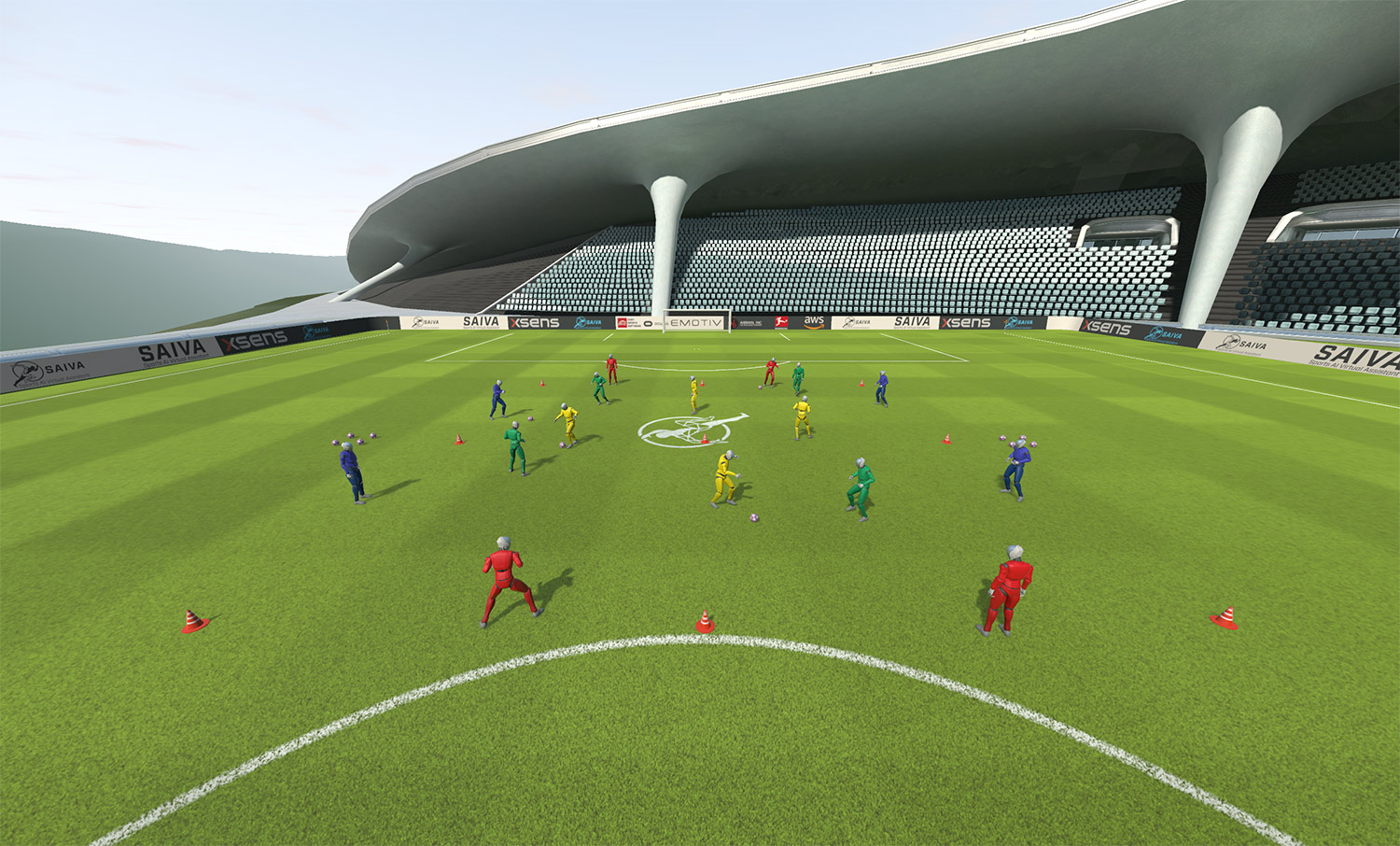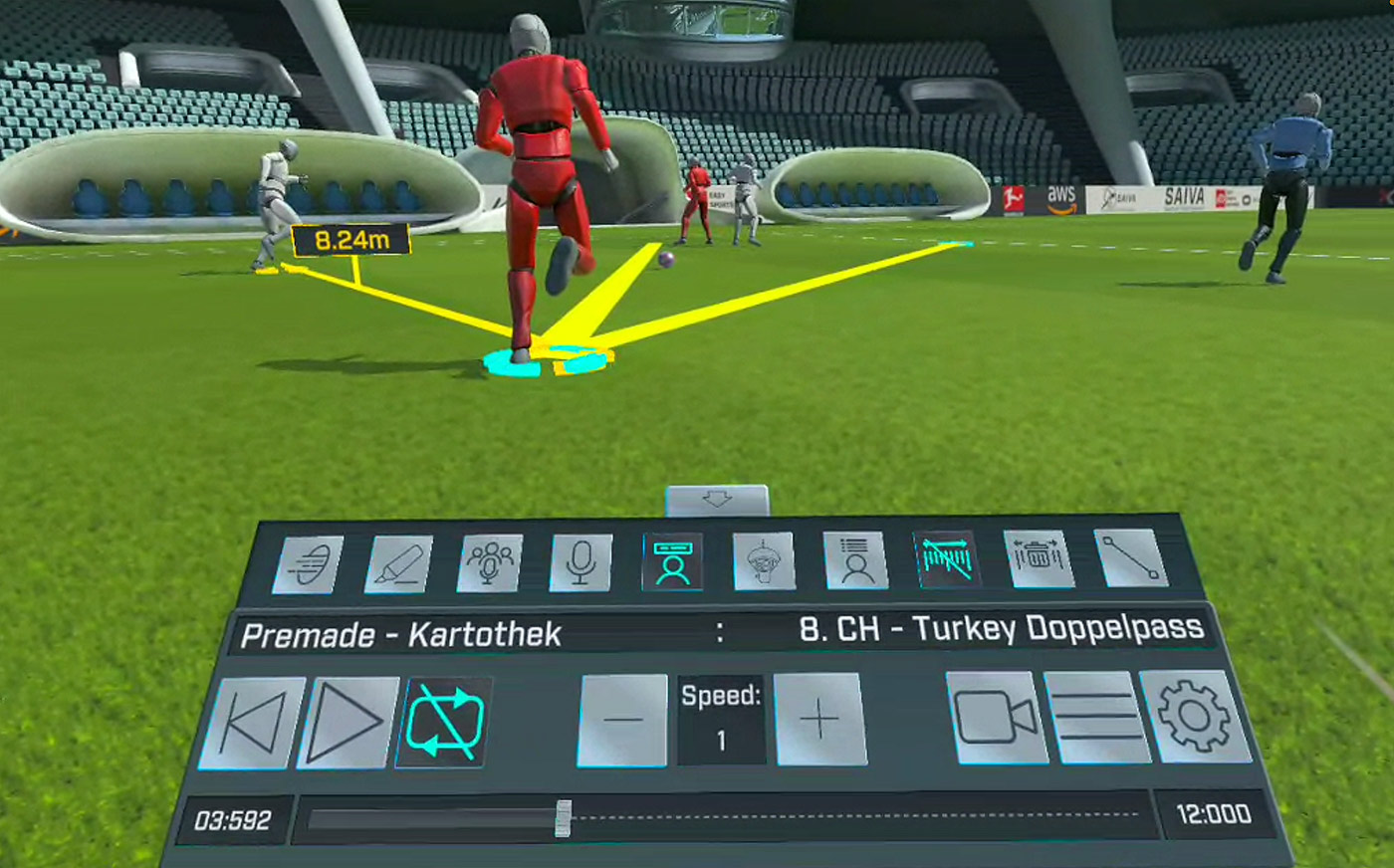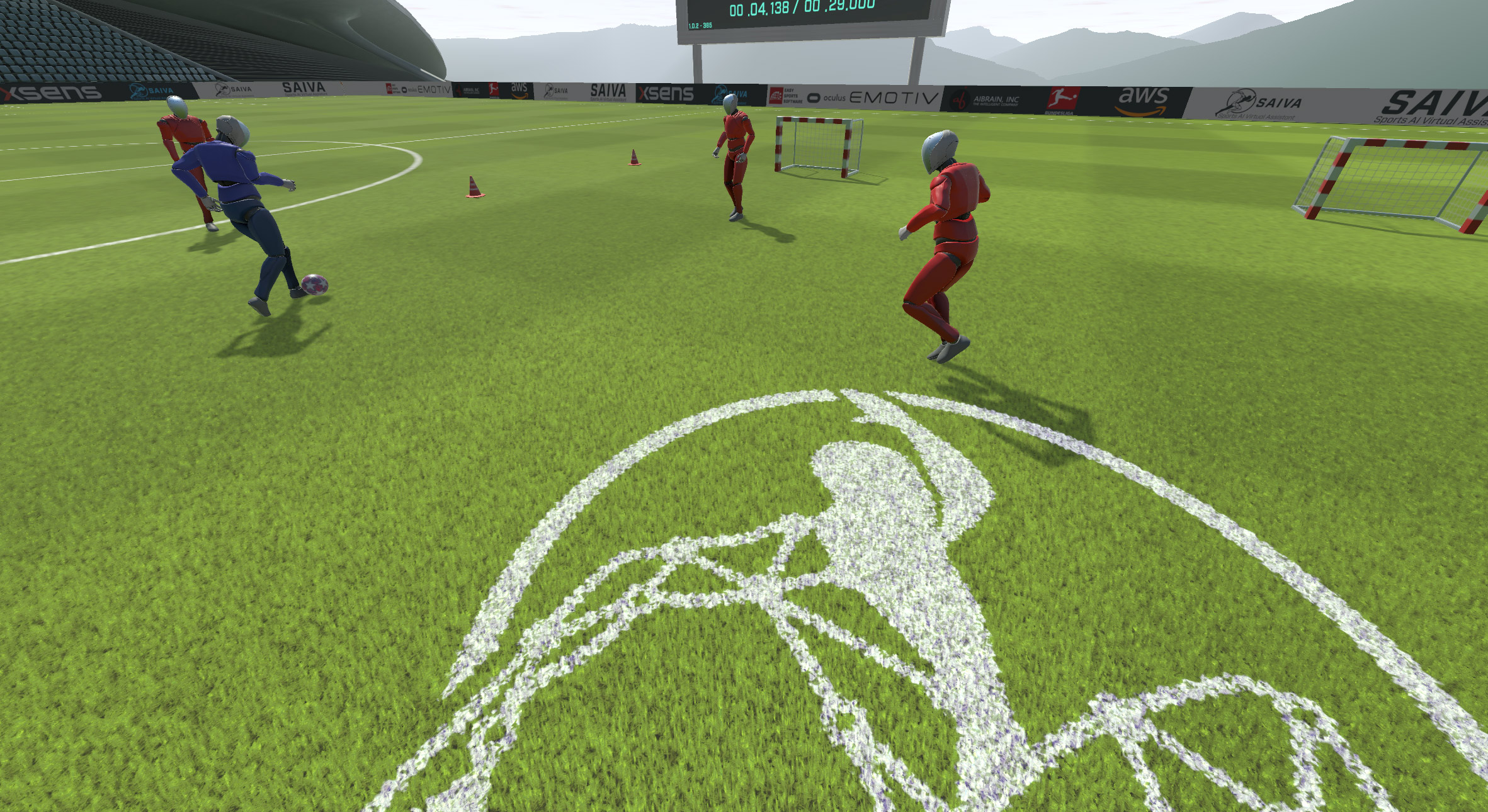 SAIVA-Lite - Subscription
SAIVA ist das nächste Level im kognitiven Training ihrer Spieler. Verbesser dein taktisches Wissen und die Fähigkeiten zur Spielanalyse schneller als je zuvor.
Product information
SAIVA brings football tactics to life through immersive virtual reality (VR) training. SAIVA includes a growing library of pre-built VR training situations and scenarios that players and coaches can explore anywhere, anytime. In the training scenarios, players are confronted with tactical situations that can be analysed from any perspective to improve their game intelligence.
What is included in the SAIVA subscription?
Access to the training library with over 100 exercises for all ages (rondos, game intelligence, pre-orientation, etc.)
Access to up to 15 new &um;butions added to the library every month
Detailed analysis tools, such as lines and markers
Team conferencing over Wi-Fi
Headset streaming on supported devices.
How does SAIVA work?
SAIVA enables coaches and players to explore and train in virtual space in 3D, including training sequences, training forms, tactics and game scenes. Until now, this was reserved for the absolute top clubs in international sport. With SAIVA, this groundbreaking technology is now also available to smaller clubs.
A SAIVA subscription gives players and coaches unlimited access to the training library. New training forms are added every month. These cover all areas of individual, group and team tactics.
Instead of discussing match situations, tactical scenarios and complex training forms, for example on a tactics board, in 2D as before, it is now possible to üben these scenarios in 3D with the players in any perspective. This makes coaching points clearer than ever to the player. The 3D environment allows the player to see directly from a first-person perspective how to behave in certain exercises or tactical scenarios.
Training forms, tactics and game scenes directly in 3D
The 3D environment makes it even easier
to follow the action.
Every exercise, training form and game scene can be viewed from any perspective
The game intelligence is actively improved by SAIVA. Through the 3D environment, players learn to read the game better and make the right decisions.
Times change. SAIVA is definitely a good idea, and I think it helps young players in particular to understand their coaches' instructions even better and faster.

Thiago Rockenbach da Silva

Professional footballer, formerly of Werder Bremen, RB Leipzig and Hertha BSC.
I love the concept! The product is very interesting in terms of motor skills and cognitive training… so many things you can learn with SAIVA.

Ricardo de la Vega

Professor Universität Autonoma de Madrid, sports psychologist Deportivo la Coruna and national team Cameroon.
You want more information über SAIVA?
3D and virtual reality offer exciting new possibilities in sport. If you would like to know more about SAIVA, we at the Institute for Youth Football will be happy to answer your questions.
Mail: saiva@ifj96.de